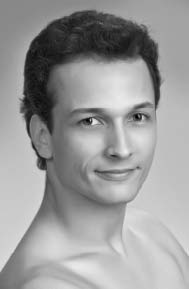 A Master Class will be offered with André Valladon of Dance Alive National Ballet, who will be a Professional Guest Performer at the Festival of Dance (presented by Gulfcoast Dance) on Sunday, June 14 at the Anderson Theater at Bishop Verot High School.
The class will be held at noon on Monday, June 15 at Dance Bochette. The fee for the class is $30 (a $5 discount with your Festival of Dance ticket stub). Special tips, photos, and autographs at the end of the class.
Mr. Valladon is a Gold Medalist in dance. He trained in native Brazil where many of his company affiliations were as a Principal Dancer. His Gold Medals are: Revelation Prize, Grand Prix (Joinville International Dance Festival-Brazil), Classic & Contemporary (CBDD National Dance Competition -Brazil), Lift Prize-International Dance Competition (Japan 1995) and Finalist-USA International Ballet Competition (Jackson, Mississippi) and Concours de Danse de Paris.(FR)
For more information, call the studio at 239.334.3274.