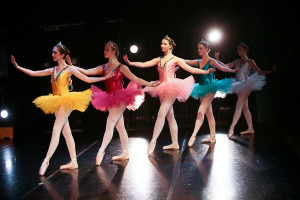 Dance Bochette and its affiliated nonprofit, Gulfcoast Dance Inc., will whisk viewers back to a time of magic and fairy tales, back even further in history to honor our ancient roots and return them to more familiar settings at this year's Festival of Dance, Wednesday, June 10, at Bishop Verot High School's Anderson Theater.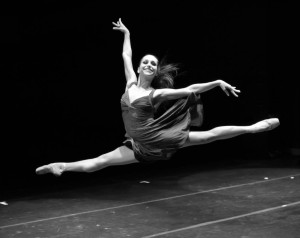 Headlining the show are excerpts from ballet favorite Sleeping Beauty, featuring local dancers as well as professionals from the Gainesville-based Dance Alive National Ballet. Enjoy Tchaikovsky's familiar score, the classic "Fairy" variations by choreographer Marius Petipa (1818-1910), an eclectic cast of wedding guests—and Aurora herself, Dance Alive principal Carla Amâncio, joined by Dance Alive guest artist Norbert Nirewicz. Amâncio and Nirewicz will also perform the athletic Spring Waters pas de deux to the music of Rachmaninoff.
Area master tap teacher Ron Fucci draws inspiration from B.B. King in his piece "Choo- Choo Ch'boogie" and from Kander and Ebb's hit "Caberet" in "Sitting Pretty." And Dance Bochette co-director Alyce Bochette, a former member of the Mark Morris Dance Group, highlights her modern dance expertise with a trio of dances to Mendelssohn's Songs Without Words, as well as choreography celebrating our ancestors to Broadway's "The Lion King" and the work of Kenyan singer Ayub Ogada and violinist Gavyn Wright titled "Tree."
Founded by Jeanne Bochette in 1951, Dance Bochette continues to innovate each year while celebrating its roots as Fort Myers' historic dance school. The studio today welcomes its third generation of dancers, in some cases educating the children and grandchildren of one-time students.
***
Festival of Dance
Wednesday, June 10, 7 p.m.
Bishop Verot High School Anderson Theater, 5598 Sunrise Drive, Fort Myers, 33919
General Seating: $15, available at the door.
For more information: (239) 334-3274